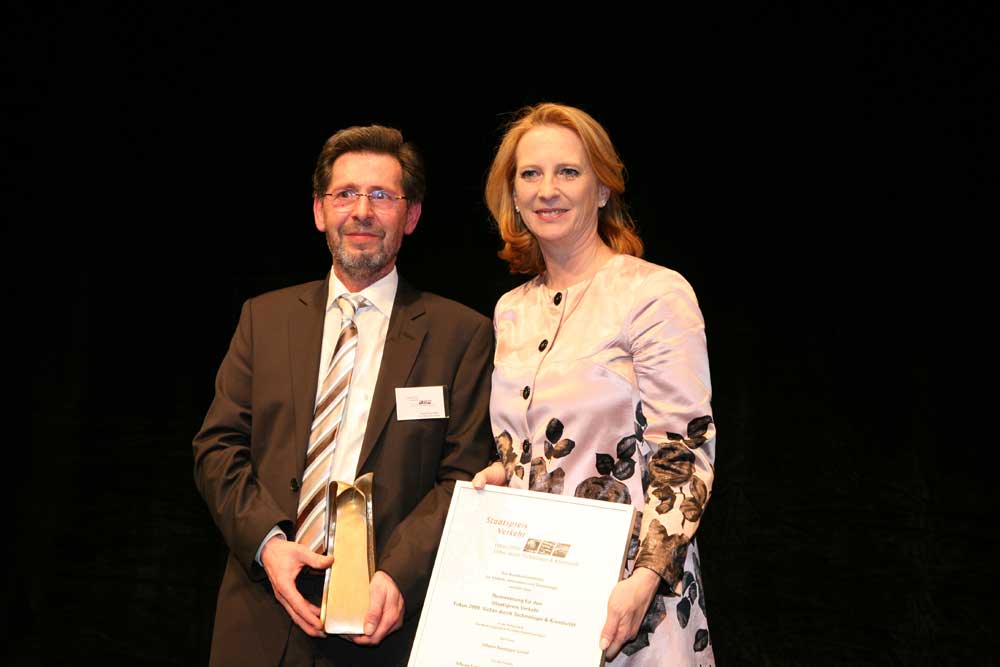 The State Award for Traffic 2009 was offered by Doris Bures, Federal Minister for Traffic, Innovation and Technology, under a topic of very personal interest to her, namely the transport safety
We are very proud that we received the jury prize for our AIRpipe 3-tube system on March 17th 2010 at an evening gala attended by about 500 invited guests in the Vienna Museumsquartier.
Jury's assessment:
The project AIRpipe was awarded the jury prize because it represents a simple system which can be operated easily, can be employed quickly and whose efficiency can be verified at any time by the drivers. For this purpose the company Bauregger developed a simple and yet very efficient instrument for the prevention of accidents.