Problem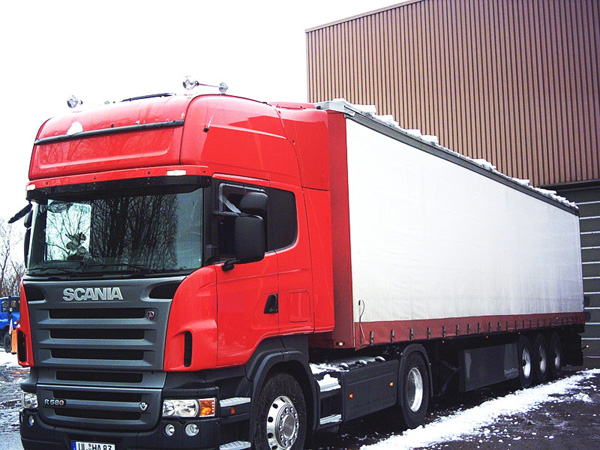 The driver is under the legal obligation to remove water and ice from the tarpaulin of the truck before setting out on his next journey. Since this legal obligation is very exhausting and dangerous for the truck driver, it is neglected by many drivers.
In the case of longer truck stopovers rainwater may amass on the roof area and spill over the lane further along the way or damage superstructures e.g. by its weight.
In the cold season this even more dangerous because the water starts to freeze on the roof areas which results in ice plates with a weight of up to 100 kilos that pose a significant threat to road safety while slipping off the truck. This can lead amongst other things to dangerous double-lane change manoeuvres of cars driving behind the truck or in short to serious accidents.